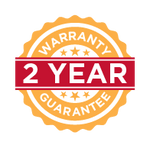 Description

For first time buyers
The starter pack includes everything needed to get one horse started on the iFEED system.
NOTE: For inside the stall installation choose "stainless steel bracket" in the dropdown.
1 (one) iFEED unit.
1 (one) power supply/timer Pre-wired with 14 feet of main wire.
1 (one) funnel of your choice.
Long: 10.5" L x 2.25" W
Short: 8.5" L x 3" W
Stainless steel bracket*
* This bracket is used only when the iFEED unit is installed inside the stall. It protects the activator at the bottom of the unit.
For inside the stall installation it is highly recommended that the hopper be installed high enough that the horse cannot reach his/her head over the top of the unit.

Make sure that all wires are securely fastened and out of reach of the horse.
Never install the power supply inside the stall.
iFEED can be installed on vertical bars, horizontal bars, mesh, and directly on wood walls. Installation hardware is included.
Heavy duty zip ties work too, and make it easy to move the unit if needed.
The 2 amp power supply can operate up to 16 units which makes it easy to add on to your system if you decide to put multiple horses on iFEED. Add-on units and funnels are sold separately. This enables you to feed all your horses at the same time while still being able to feed each horse individual amounts.
* iFEED has a 30-day money back guarantee. (Not incl. shipping).
Product must be undamaged, and in its original packaging for a full refund.

iFEED unit:
Length: 21"
Width: 10"
Depth: 7"
Capacity: 12 pounds
Funnels:
Long: 10.5" L x 2.25" W
Short: 8.5" L x 3" W
Power supply:
Length: 8"
Width: 7"
Depth: 4"
Troughs
Straight back trough: 15.5" wide x 13" deep (front to back) x 17" tall.
Slant back trough: 15.5" wide x 13" deep (front to back) + additional 6" for slant x 15.5" tall (incl. slant)